Play (2008)
by Anna Ziegler
Directed by Rebecca Bradshaw
The Nora Theatre Company
Central Square Theater
Cambridge, MA
March 14 – April 14, 2019
With Barlow Adamson (Maurice Wilkins), Stacy Fischer (Rosalind Franklin), Josh Gluck (Raymond Gosling), Jesse Hinson (Donald Caspar), Michael Underhill (James Watson), John Tracey (Francis Crick)
A superbly rendered account of the story of Rosalind Franklin, the unheralded crystallographer who helped Watson and Crick discover the double helix, the essential form of DNA.
Rosalind Franklin, a Jewish Englishwoman, fiercely talented, serious, and in some ways strident – was a scientist who worked on the very same issue, the structure of DNA, which eventually brought a Nobel Prize and world fame to Francis Crick and James Watson. This story of her career and her intense devotion to her work gives a vivid sense of the challenges posed to a woman scientist in the mid-twentieth century and the courage and tenacity with which she persisted despite that.
It is also a story of scientific rivalry – that between the Watson-Crick duo and the lab in which Franklin worked – and a subtle love story about Franklin's Platonic relationships with two of her male colleagues.
This play was done, with a different cast and director in a quite nice production at Central Square Theater in 2012.
The acting and direction in the current production are so distinctively well done that everyone shines. The play itself is very good, but the quality of this production, in particular, makes its strengths clear and evident.
The result is a forceful and poignant story, exquisitely enacted.
At the heart of this is Stacy Fischer's portrayal of Rosalind Franklin which is austere, heartfelt, intense, but, at the appropriate times, vulnerable. Fischer really nails the role and gives a wonderful and clear sense of this devoted and heroic twentieth century scientist.
In support of her performance are the five men who surround her.
As Maurice Wilkins, the head of the lab in which Franklin toils, Barlow Adamson gives a wonderfully blended vision of a stiff-necked Englishman trapped in a lonely marriage who longs quietly for his colleague.
As Donald Caspar, the young Jewish researcher who comes to work in their lab and expresses both intense intellectual and romantic interest in Franklin, Jesse Hinson gives a nobly gentle and forthright reading.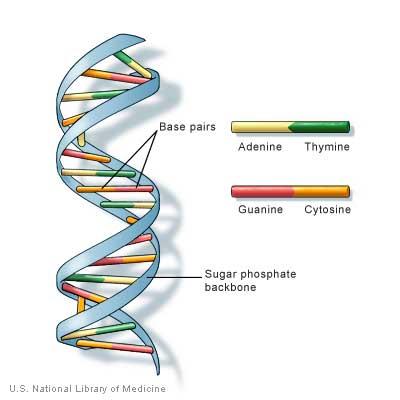 In the roles of Watson and Crick, Michael Underhill and John Tracey do a great job of portraying an energetically collegial relationship that has passion and drama sewn within it. As well, Michael Underhill manages to convey some of Watson's bad-boy characteristics in an entertaining way.
And, as the lab assistant Raymond Gosling, Josh Gluck does an appropriately obsequious and quite funny job running around and trying to tie together the whole set of goings on.
The hour and forty minute play, done without intermission, manages to outline a lot of the history of the double helix discovery, give a good sense of Franklin's character and her involvements with both colleagues and rivals, and set the scene for the denouement which is delivered concisely but effectively.
Overall: a wonderful production, beautifully directed and acted. Even if you saw it seven years ago at Central Square, as I did, it's worth going back for.
– BADMan