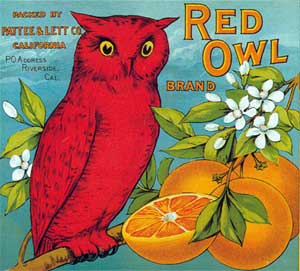 May 19, 2019
Machiko Kyo, a Star of 'Rashomon,' is Dead at 95
NY Times
Kyo played the wife of the murdered husband in the 1950 classic by Akira Kurosawa, delivering four distinctive and evocative characterizations.
January 17, 2019
Mary Oliver, 83, Prize-Winning Poet of the Natural World, Is Dead
NY Times
May 22, 2018
Philip Roth, Towering Novelist Who Explored Lust, Jewish Life and America, Dies at 85
NY Times
May 20, 2018
Bill Gold, at 97; his hand-drawn movie posters lured decades of filmgoers into seats
He did posters for Casablanca, A Streetcar Named Desire, Alien and Mystic River, among others.
NY Times
June 6, 2016
Equus and Amadeus playwright Peter Shaffer dies aged 90
Shaffer produced some great plays, including, of course, the two mentioned above, but, as well, gems like Lettice and Lovage, currently in a wonderful production starring Lindsay Crouse at the Gloucester Stage.
The Guardian
January 28, 2016
Paul Kantner, a founder of Jefferson Airplane, dies at 74
A guitarist, Kantner was founder and long-time member of one of the great sixties bands from San Francisco. He was coupled for a time with Grace Slick, noted vocalist of the Airplane.
New York Times
July 26, 2015
Carlo Bergonzi, 90, an Operatic Tenor of Subtlety and Emotional Acuity, Dies
A star at the Metropolitan Opera for many decades, known especially for his distinctive interpretation of Verdi roles.
New York Times
June 22, 2015
Gunther Schuller, 89, composer who synthesized classical and jazz, dies
Was appointed head of the New England Conservatory of Music in 1967, having just taught composition at Yale. Later became head of Berkshire Music Center in Tanglewood. Had been principal horn player in the Cincinnati Symphony in the 1940s. Received the Pulitzer Prize for his orchestral work Of Reminiscences and Reflections in 1994. At the time of his death he lived in Newton, MA.
New York Times
Boston Globe
May 15, 2015
B.B. King, 89, blues guitarist, dies
The great blues guitarist played instruments he fondly referred to as Lucille, named after a signal incident in Twist, AK in the early 1950s at a club where King was playing. Two men got into a fight and knocked over a kerosene stove. King fled but remembered his inexpensive guitar inside and went in to rescue it. As he recalled, the fight took place over a woman named Lucille. B.B. was short for Blues Boy, a name he was given in the 1940s.
New York Times
Franz Wright, 62, poet and Pulitzer Prize Winner, dies
Wright, who died of lung cancer, won the Pulitzer Prize for poetry in 2004 for his collection Walking To Martha's Vineyard, lived in Waltham, MA and was the son of American poet James Wright. Apparently when Franz was 14 or 15 he wrote his first poem and mailed it to his father who wrote back: "I'll be damned. You're a poet. Welcome to hell."
New York Times
May 13, 2015
Picasso painting sells for record auction amount at Christie's
Picasso's 1955 painting Les Femmes d'Alger (Version 'O') sold for $174.4 million in an auction at Christie's, a new record for an auction sale of a painting. The previous record was $142.4 million for Francis Bacon's Three Studies of Lucian Freud in November 2013.
New York Times
William Zinsser, Editor, Author, Teacher of Many Writers, Dies at 92
Zinsser's classic On Writing Well guided generations of upcoming authors. He was a drama and film critic for The New York Herald Tribune and, subsequently, a storied teacher and editor at Yale.
New York Times
May 12, 2015
Chris Burden, conceptual artist who pushed the limits, dies at 69
Known early on, in 1971, for his artistically documenting an intentional gunshot wound in Shoot, Burden became known later for a whole array of different installations, including notably Urban Light, outside the front of the Los Angeles County Museum of Art, consisting of an artful array of 202 restored antique streetlights. He also built a 65 foot skyscraper out of Erector Set parts.
Boston Globe
Salon
Interview with Chris Burden on The Dinnerparty Download
Wall Street financier Stephen Schwartzman gives $150 million to Yale to convert its Commons into a performing arts center and cultural hub
The plan calls for revamping Commons, the largest dining hall on the Yale Campus, and Woolsey Hall, an existing concert space, with other adjacent areas into a new complex to be called the Schwartzman Center. Schwartzman, chairman of the Blackstone Group, had previously, in 2008, donated $100 million to the New York Public Library.
New York Times
November 29, 2014
Mark Strand, Pulitzer-Winning Poet, Dies at 80
Won the Pulitzer for Blizzard of One in 1999. Named Poet Laureate of the United States in 1990. Studied painting as a graduate student at Yale under Josef Albers. Was named a MacArthur Fellow in 1987 and won the Bollingen Poetry Prize in 1993. Taught at Columbia University.
New York Times
October 13, 2014
Carolyn Kizer, Pulitzer-Winning Poet, Dies at 89
Won the Pulitzer for Yin in 1985. Studied with Theodore Roethke at the University of Washington and turned seriously to poetry with his strong encouragement. Also studied with poet Stanley Kunitz.
Boston Globe
February 7, 2014
Maxine Kumin, Pulitzer-Winning Poet, Dies at 88
Won the Pulitzer for Up Country in 1973. Close friends with poet Anne Sexton. Taught at Tufts University before moving from Newton, MA to New Hampshire in the 1070s. In 1998, miraculously survived a severe fall from a horse-driven carriage in which she was not trampled by the horse but was run over by the 350 pound carriage which broke her neck and numerous ribs. Strongly influenced by poets W.H. Auden and Karl Shapiro.
New York Times
Boston Globe
December 2, 2013
Today would have been opera singer Maria Callas' 90th birthday
You may have noticed the visual tribute to Callas on the Google search page today. The great diva died, alas, well before her time, at the age of 53 in 1977.

September 14, 2013
Ray Dolby, creator of Dolby Digital Surround Sound, dies at 80
Dolby received an Oscar, a Grammy and several Emmys for his contributions to sound technology for cinema and home entertainment.
New York Times
June 9, 2013
Huntington Theatre Company wins 2013 Regional Theatre Tony Award.
Huntington Theatre Company
June 9, 2013
Pippin, originated at American Repertory Theatre, wins four Tony awards.
Pippin wins for best revival of a musical; Diane Paulus, artistic director at the American Repertory Theatre, wins for best direction of a musical; Patina Miller wins for best lead actress in a musical; Andrea Martin wins for best featured actress in a musical
Boston Globe
Boston Arts Diary review of Pippin
May 31, 2013
Lou Reed, of The Velvet Underground, receives a liver transplant.
At 71, Lou Reed, founder of the noted band The Velvet Underground, had a liver transplant in Cleveland last month, as reported by his wife, performance artist Laurie Anderson.
The Guardian
May 16, 2013
Andris Nelsons appointed as 15th music director of the Boston Symphony Orchestra.
Nelsons is 34 years old and the youngest person to be named music director of the BSO in 100 years. He is also the first Latvian-born conductor to be appointed. He will assume the position for the 2014-2015 season and has been given, initially, a five-year appointment.
BSO Press Release, Boston Globe, NY Times
December 13, 2012
Death of Ravi Shankar, sitar master, at 92
NY Times
October 5, 2009
Mercedes Sosa, 74, Who Sang of Argentina's Turmoil, Dies
NY Times
August 5, 2009
Budd Schulberg, 'On the Waterfront' Writer, Dies at 95
NY Times
September 8, 2007
Madeleine L'Engle, Author of the Classic A Wrinkle in Time, Is Dead at 88
NY Times
April 9, 2007
Sol LeWitt, Artist, Dies at 78
NY Times