Play (2019)
by Lauren Gunderson
Directed by Bryn Boice
Central Square Theater
Central Square, Cambridge, MA
November 11 – December 12, 2021
With Lee Mikeska Gardner (Marie Curie), Debra Wise (Hertha Ayrton)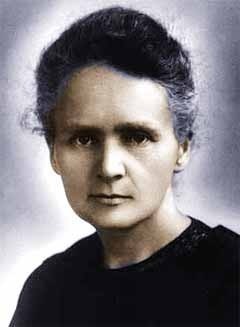 Set in 1912, a drama about the friendship between Nobel Prize winning physicist Marie Curie and British mechanical engineer Bertha Ayrton during a particularly difficult time in Curie's life.
Pierre Curie, Marie's husband and scientific collaborator, has died six years before. Subsequent to his death, Marie became engaged in a romantic affair with married French physicist Paul Langevin and is now publicly scorned for it. Marie and Bertha Ayrton, a noted British mechanical engineer, form a friendship through which Marie is able to share her anxieties about widowhood, love with a married man and the negative public opinion and isolation that results from it.
It is terrific to be back inside the Central Square Theater space after a long COVID-19 separation and to watch the two artistic directors of its resident companies, the wonderful actresses Lee Mikeska-Gardner and Debra Wise, work together onstage in this production about the close friendship between two highly accomplished women scientists. I have seen both of these excellent actresses in many productions and have tremendous regard for their contributions onstage as well as for what they have provided offstage for many years as artistic directors for their respective companies at Central Square Theater.
I have seen several plays by Lauren Gunderson, the most compelling of which is Silent Sky about Henrietta Leavitt, a Harvard woman astrophysicist who, in the late nineteenth and early twentieth centuries, set the stage for understanding the nature of the expanding universe. It is a deft, thoughtful, informative and well-structured play.
The Half-Life of Marie Curie, though highlighting two fascinating women, and bringing to the fore a tribute to their friendship at a time of great anguish for Curie, is less of a drama than an extended, and quite repetitious, conversation embellished with a taste of complication, but not really enough of it to give one a sense of its dramatic trajectory. Though Marie carries around a little vial of radium as a tribute to her work with and love for her dead husband and collaborator Pierre, it does little more for the narrative than provide a bit of danger and a charming green glow. Of course we know how dangerous it is for one to do this, but apart from talking about a few aches and pains, the complication does not develop too far.
In fact, Curie experienced tremendous and awful response to her affair with Langevin; she was attacked as a "Jewish homebreaker" – despite that she was not Jewish – and even surrounded by an angry mob at her home. These terrible events become background in the play, but never contribute much to the drama itself. It is talked about – quite a bit – but functions more as dramatic landscape seen in the distance rather than as drama experienced up close.
There is a lot of talk – between the only two characters in this play – about love and passion and children, so much so that one wonders why the play is about these two great scientists and not just about any two women. If the point, indeed, is to show that great women should not have to give up their womanhood along with their greatness, the message gets indirectly worn into one's sensibilities by the similar conversational circles that repeat themselves any number of times.
Both actresses give it their all, and there really are some wonderful moments because of that. Wise is so punctuated and forceful that she can make one laugh by just describing her successes with improving electric lights. The portion in which she does that, right at the beginning, is also fascinating and artfully written, and one wishes that the rest of the writing had followed suit. Gardner has a harder job of conveying Curie's anguish – over losing her husband and having a lover she cannot really have – but she generally does it quite well. There is a conflict that erupts towards the end that appears inserted to generate dramatic tension; it seems artificial and does not lead to much of a sense of development in the relationship between the two women. They go back to a similar kind of chit-chat afterwards and the result is that one wishes there were more dramatic substance to the complication.
Despite the shortcomings of the play itself, it's great to see these two fine actresses onstage and to become a bit more aware of the saga of this important friendship between two great and accomplished women.
– BADMan (aka Charles Munitz)