Play (2015)
by Lauren Gunderson
Directed by Sean Daniels
Merrimack Repertory Theatre
Lowell, MA
October 18 – November 12, 2017
With Alexis Bronkovic (Henrietta Leavitt), Julia Brothers (Williamina Fleming), Tom Coiner (Peter Shaw), Victoria Grace (Margaret Leavitt), Polly Lee (Annie Cannon)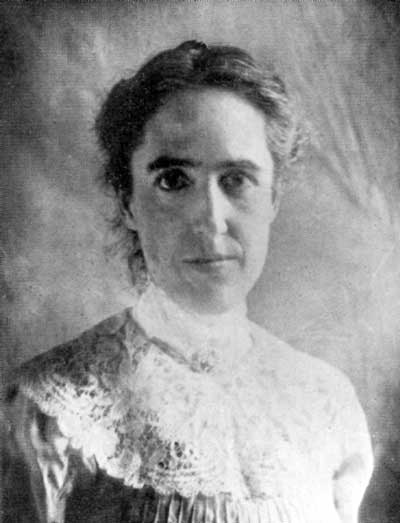 A witty and moving account of the career of Henrietta Leavitt, a Harvard researcher and a major contributor to astronomy in the early decades of the twentieth century.
Playwright Lauren Gunderson, author of a number of plays on scientific themes and, in particular, interested in women in science, happened some years ago upon a small book about astronomer Henrietta Leavitt and from it took her story as inspiration for this eloquent and moving play. Essentially, it tells the story of Leavitt's diligent pursuit and analysis of data that would eventually lead to a significantly revised sense of the vastness of the universe.
Before Leavitt's work, astronomers were inclined to think the universe extended on a few hundred light years, not further than the reaches of the Milky Way Galaxy. Leavitt's diligent and detailed analyses focused on so-called Cepheid or variable stars whose light varied over time. Her findings were made use of by noted astronomers Harlow Shapley and Edwin Hubble to confirm an understanding of a universe which contained billions of galaxies, at far greater distances than previously thought, and continually expanding.
Leavitt was hired on at Harvard to be a member of what was informally called "Pickering's Harem" at the astrophysics observatory – a group of women "computers" who took care of the more detailed and pedestrian calculations for the almost exclusively male professor-researchers. But some of these 'computers," like Leavitt, were independent researchers in their own right; but, as Gunderson's astute play demonstrates, they had to fight an uphill battle to pursue, and certainly to get credit for, independent and inspired studies. Leavitt died in 1921 of cancer at the age of 53, but, unaware of her death but well aware of her contributions, the Nobel Prize committee in 1926 considered her for a prize. Since the prize is not awarded posthumously she was not further considered, but it is worthy of note that her researches were regarded so highly as to have been considered for the prize.
Women "computers" of color involved in the early stages of the U.S. space program in the 1950s and 1960s are the subject of the recent excellent film
Hidden Figures
(2017).
This production is truly delightful. All of the actors are funny, persuasive and penetrating in their portrayals.
Some of Gunderson's narrative is made up. Though two of her fellow "computers," Williamina Fleming (Julia Brothers) and Annie Cannon (Polly Lee), are known as historic characters, it is not clear that the potential romance drawn between Peter Shaw (Tom Coiner) and Leavitt has anything of an historical foundation. In any case, it makes for good theater, and the production delivers it nicely.
Alexis Bronkovic carries off the central role as Leavitt beautifully, conveying a sense of the utter determination and seriousness of the protagonist, but also her vulnerability, particularly in her dealings with Peter Shaw.
As Williamina Fleming, Leavitt's saucy colleague, Julia Brothers pulls off a series of punchy one-liners that continually win the day. Brothers is terrific at extracting the wit out of Gunderson's snappy lines. When, for example, Williamina is cautioning Henrietta about an object of her affection who has disappointed her Williamina says "it's hard to tell if something is big and bright or simply close by," a wonderful astronomical metaphor that packs an appropriately poisonous punch in the context. The play is full of these and many of them come to Williamina to intone; Brothers does that exquisitely.
As Annie Cannon, the originally uptight group leader, Polly Lee rides the boundary well, dancing along the edge of an oppressed hard-nose middle manager and a budding suffragette.
Tom Coiner's Peter Shaw is stilted and passionate in the right places, and though one is, at the climax, hard put to understand Shaw's expressed distances after separation from Leavitt, he eventually fills in the gaps nicely.
As Henrietta's sister, Margaret, a musician and composer, Victoria Grace does a fine job and sings beautifully as well.
Silent Sky is an articulate and focused play and is given a compelling production here under the auspices of director Sean Daniels. Though the acting in the other Gunderson play in town, The Revolutionists, is very good, that more experimentally venturesome play, though interesting in conception, is not nearly as well written as Silent Sky which tells its story straightforwardly but affectingly and which bears its science with a good deal of wit.
– BADMan