Play (2008)
by Steven Dietz
Directed by Larry Coen
Lyric Stage Company of Boston
Copley Square Area
Boston, MA
November 29 – December 22, 2013
With Celeste Oliva (Becky Foster), Mike Dorval (Joe Foster), Alex Marz (Chris Foster), Will McGarrahan (Walter Flood), Samantha Richert (Kenni Flood), Jaime Carrillo (Steve), Kortney Adams (Ginger)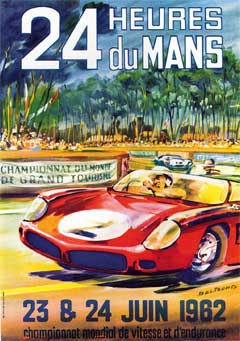 An amusing farce about marriage, temptation and serendipity, in a well acted production.
Becky Foster (Celeste Oliva), married for decades to Joe (Mike Dorval), and mother of a twenty-six year old son, Chris (Alex Marz), works as a receptionist at a car dealership. A happenstance of mythological proportions sets her on a course of self-discovery and a knotted Odyssey.
This entertaining comedy hovers on the border of farce and instructive realism, which is a dangerous location for any theatrical adventure. Fables manage to pull this off without too much trouble, but do so by virtue of remaining dutifully unrealistic. Otherwise, farces and realistic dramas are best kept in separate rooms.
Nonetheless, this entertainment, which presumes the preposterous in order to make its dramatic machinery work, is fun, and, particularly in its second half, intricately enough constructed to well hold one's attention.
Apart from this curiosity of construction and presumption of personal odyssey, there is almost no character development or analysis in the play, which makes its seeming intention, to be a comedic drama of self-discovery, not quite work. We start with very little idea of who the protagonist is, and wind up with very little more. It is a funny and sometimes interesting ride along the way, but not particularly revelatory.
It must be Steven Dietz season in Boston. I saw his more recent Rancho Mirage at the New Repertory Theatre earlier this fall and had a somewhat similar sense of his strengths and liabilities as a writer. He work is clever, which makes it entertaining. But it is also a bit too self-consciously clever to be revealing. Kept in the realm of farce, this is fine. With expectations extended to larger dramatic landscapes, the sometimes too-satisfied smirk that surfaces in the writing gets in the way.
It is no surprise, however, that Dietz is a heavily produced playwright. The cleverness and intricacy of some of his plot construction can provide considerable amusement.
The acting in Becky's New Car is quite good all around.
Celeste Oliva, as Becky, holds the production together with her considerable stage presence. She has incredible energy, a pointed and evocative mode of delivery, and a sultry allure that makes for a magnetic and appealing combination.
Will McGarrahan (Walter Flood), as the doofy rich guy, plays the role with the perfect degree of oafishness, as though he were a male Margaret Dumont in a Marx Brothers film. Flood's convincing misapprehensions, beautifully handled by McGarrahan, drive the plot and make the farce develop as believably as it can.
Mike Dorval (Joe) plays the too good to be true husband, and he pulls off his dutifulness, as well as the eventual greater complexity of his stance, with aplomb. His role is perhaps the hardest and, to his credit, he makes the difficult dramatic combinations work convincingly.
Alex Marz (Chris), as the son who gets to spout random intellectualisms at will, does a very good job of pulling off his offhand academic references amusingly. Of course, we have no idea, given the skimpy infrastructure of the play, why he does this, but, despite that, he does it well.
Samantha Richert (Kenni Flood), who gave a great dramatic performance in Central Square Theater's The How and The Why last fall does an acceptably goofy comedic turn here.
The set is highly dependent on a board game motif, with overtones of The Game of Life and Chutes and Ladders. Characters sometimes even enter the stage by a slide. It is a cute idea, but accentuates the idea that this is dramatic odyssey more than a farcical construction, a somewhat misapplied interpretation.
– BADMan