Play (1930)
by Noël Coward
Directed by Diego Arciniegas
Gloucester Stage Company
Gloucester, MA
June 2-25, 2023
With Serenity S'Rae (Sibyl Chase), Gunnar Manchester (Elyot Chase), Katie Croyle (Amanda Pryne), Stephen Shore (Victor Pryne), Jennifer Bubriski (Louise)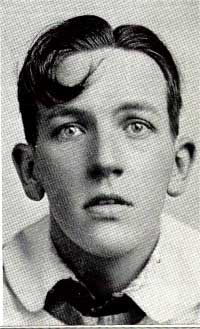 A somewhat wild version of the classic drawing room comedy about marriage, divorce and the revisiting of lost love.
Sibyl and Elyot Chase are honeymooning in France and talking about Elyot's old marriage, and lo and behold who should turn up across the way but Amanda, Elyot's divorced wife, and her new husband Victor Pryne. Amanda first notices Elyot, tries to secret herself, but the cat soon gets out of the bag, and runs all over the place. To make a long story short, things do not remain simple, and decks get shuffled, sometimes with considerable abandon.
Noël Coward wrote a lot of effortlessly satirical drawing room comedies, and almost a century after they were written, some of them are still being performed. Despite his own modest upbringing, Coward's style is to play off the gentility of the British upper classes and challenge it with sometimes outrageously daring, wry and oblique humor. The catch to its success in performance is that the upper crust style needs to be maintained precisely and adeptly in order for the subversive elements to come across as funny. The dedication of his characters to attempting to maintain their position and composure in the midst of their deeper demons and desires subverting them, makes his form of theater what it is.
There is something casual and indeed blithe about Coward's writing style. It seems to rely upon a continual chatter of a light and meaningless temper that conveys the proto-aristocratic bent of his subjects. The chatter can indeed go on, and on. A lot of British humor, certainly of the past century, is based on this sort of gentle quipping, with winks left, right and center to acknowledge how the ardent wits of the participants cause the manners and constraints to dance, often in a frenzy.
This production does a decent job of conveying that proto-aristocratic constraint and then plays upon it in an almost Rabelaisian way to upend it. The actors do a capable job of holding to their British accents and manners, though one does not always receive from this production that pitched and tense form of British poise which drives to the heart of this kind of comedy. Indeed, when, ultimately, the bonds get loosed and all things fly apart, one feels more like one is caught up in a production of a Sam Shepard play. In the midst of one of these Dionysiac swirls, the Victor begins to scream in a Southern American accent. Why not.
Towards the end, as the complications begin to resolve, the discussions between the original couples, Sibyl and Elyot, and Amanda and Victor, take on some interesting narrative dimensions. But those dimensions do not expand much, and when they do shortly afterwards, the dramatic balloon pops. Before it does, however, one gets the distinct sense that if Coward had actually pursued those more nuanced narrative byways, his play would have more depth to add to the hilarity.
There is certainly some decent acting here, and the Dionysiac twist on the British drawing room comedy is worth a notice.
– BADMan (aka Charles Munitz)