Musical (2023)
by David Reiffel
Directed by Bridge Kathleen O'Leary
Conductor: Steve Bergman
Boston New Works Festival 2023
Moonbox Productions
June 22-25, 2023
With Phil Tayler (Victor), Janis Hudson (Glory), Kevin Cirone (Husband), Tim Lawton (Preacher), Sarajane Morse Mullins (Sister), Ensemble: Anneke Reich, , Madeline Finkelman, Jacob Less, Robert Orzalli, Katie Anne Clark, Kieran Kelly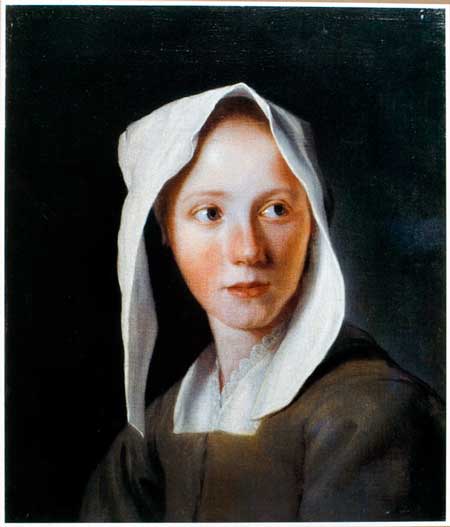 An act of loving attention and a seeming miracle give rise to a Christian Evangelical frenzy.
Glory (Janis Hudson) is married to an evangelical preacher (Kevin Cirone), and she is a devoted Christian. They are part of a religious Christian community that is outraged by an anti-fundamentalist billboard and seek means to take it down. An apparently homeless man, Victor (Phil Tayler), gets caught up in things when, struck by a car, Glory attends to him and seems to rescue him from fatal injuries. But what for her is a simple act of Christian attention and generosity soon becomes, with the help of her preacher husband and a character identified as Sister (Sarajane Morse Mullins), the foundation of a revival movement.
According to composer and lyricist David Reiffel with whom I spoke casually after the performance, this musical was generated out of the idea of what it would be like for a religious woman to respond to difficult behavior from a husband. The song near the end in which Glory declares I want to do my duty, to see you standing proud, because I know Jesus wanted me here beside you… is that ironic culmination of a drama that Reiffel constructed to precede that declaration.
That drama involves the interaction of Glory with Victor, the schizophrenic who wanders in the path of a car, who gets hit, but who seems, miraculously, to respond to Glory's caring attentions. This gets taken up in short order by Glory's preacher husband and his evangelist sidekick Sister to promote their revivalist cause.
A robust ensemble provides interludes throughout, sometimes with considerable gusto. The introductory I Got Mine displays some of the beautifully executed multi-part choral harmonies that occur throughout.
Victor's easy and funny early interchange with Glory plays coyly and humorously upon her evident religious disposition. Approaching her in the bus station, Victor asks Have you accepted Christ as your personal savior? Glory answers: Yes, of course. And Victor responds: So do you have some money for smokes?
Victor rambles on endlessly about Immanuel Velikovsky who, in his 1950 book Worlds in Collision, speculated, in a way regarded by many as pseudoscience, about the astronomical interaction of errant planets in the fifteenth century as an explanation for many of the historical cataclysms of that period. In a passing nod to Velikovsky, Victor declares, among other things in his stream of barely coherent utterances, that carbohydrates are just what flakes off of comets!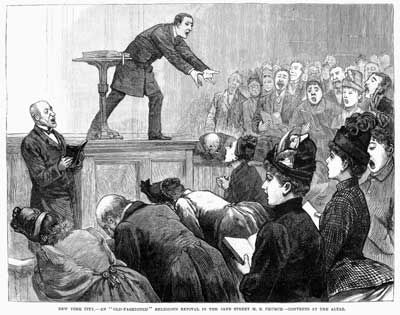 As Glory, Janis Hudson does a wonderful acting job and sings beautifully as well in solos such as Why Not Mine? which appears quite early on. This number is followed by a wonderful ensemble number Takin' It Back which has a real hoedown feel and involves the cast banging expertly and entertainingly on glass vessels in percussive abandon. At this point, and later on, the ensemble exhibits wonderful collective and musical energy with clapping as well.
Phil Tayler also does a fine job acting and singing the role of Victor. In an early homage to Velikovsky he intones I see Jesus and Buddha and Immanuel Velikovsky Coming True in a fine full voice.
In her moment of healing Victor, Glory calls forth with When My Savior Comes for Me, and in his miraculous arising Victor breaks into another paean to Immanuel Velikovsky.
Various opportunities for complex multiple vocal harmonies occur throughout, very nicely executed by the ensemble. In response to Glory's healing gesture, If You Could Touch Me is a case in point.
Victor gets a bunch of funny lines and Tayler's intense and wiry rendering make them come off well. When talking in passing about luggage, he says Some of those big suitcases are really scary, which turns out, despite its relative apparent ordinariness, to be a very funny line.
There are various narrative themes which do not quite get developed, one of which involves the witnessing of the accident by a Jewish family, which shows up in one scene with one of the characters wearing a yarmulke. In the overall trajectory of the musical, this seems like an oddity, a suggestion of some opposition between Jews and evangelical Christians, but it is not played out and does not make a whole lot of sense in the end.

As the preacher husband, Kevin Cirone is truly and appropriately creepy, playing off of Glory's intensely sincere faithfulness with a tele-preacher's opportunistic bent, willing to promote Victor's apparent healing as the miracle that can generate a huge following.
But perhaps the creepiest role is that of Sister (Sarajane Morse Mullins), the evangelical sidekick, who urges Glory to apologize to her husband after he has abused Glory. When Glory disappears, Sister advocates promoting the idea that she vaporized to heaven. Even this is too much for Glory's preacher husband to take.
Nonetheless, despite their creepy roles, both Cirone and Mullins have nice, solid voices and convey their parts convincingly.
The ensemble does a terrific job of singing and percussing throughout, sometimes with quite complex multipart harmonies. There is great energy in some of those moments, whether banging glasses, clapping of hands, or later on with a collective speaking in tongues. At the beginning of the second act ensemble member Anneke Reich has a wonderful solo, executing it with a compelling smoky contralto which fills the hall with a warm resonance.
– BADMan (aka Charles Munitz)