Play (2013)
by MJ Halberstadt
Directed by Rebecca Bradshaw
Bridge Repertory Theater of Boston
Boston Center for the Arts
South End, Boston, MA
December 6 – 15, 2013
With Philana Mia (Not Jenny), Amie Lytle (Jenny), Adam Lauver (Jimmy)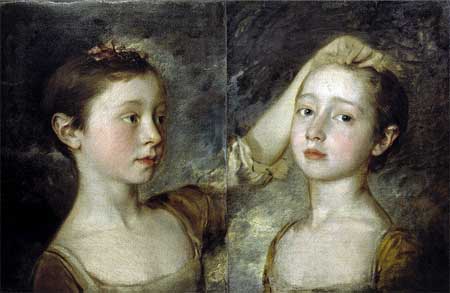 An intense, intimate and beautifully acted production about two twin sisters and their brother who reunite, after many years, in the wake of a family tragedy.
Not Jenny (Philana Mia), as she was officially named by her mother, returns to visit her sister, Jenny (Amie Lytle), and her brother, Jimmy (Adam Lauver), after a period of thirteen years. Things at home have changed dramatically and Not Jenny desperately tries to forge new relationships with her two siblings.
I have certainly heard of kids who lived the first months of their lives as "Baby X" because their parents simply could not settle on a name. In this case, the name was given – Not Jenny – for a twin sister of one already named Jenny – and left there forever. That sort of emblem of sibling management represents at best a deeply surrealistic or anarchistic parental sensibility, and, at worst, sheer sadism.
In this case, the blame falls somewhere between, in the realm of extreme irresponsibility, and this play is an exploration of what happens to siblings later in life when they have been reared with that kind of inattention.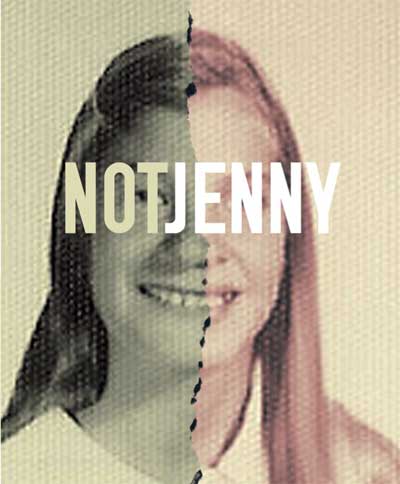 The premise of the oddly named character sets the play up as a kind of extreme farce; its dramatic accomplishment, however, is that it overcomes the farcical quality of that premise to deliver a result which is poignant and tragic.
The tonal difference between the farcical setup and the dramatic development makes for an interesting combination; at times one does not know whether to laugh or to cry, and both responses sometimes seem appropriate. The bizarre background of the family seems so unbelievable at first that, as with any surrealistic representation, it is so jarring that we jolt in laughter from discomfort. Later on, the scene's strangeness becomes so familiar that it takes on shades of realism, and that makes us cry.
These two young women encounter one another and we laugh as we discover their early comically different lives as sisters. As the action unfolds and we understand the forces of alienation and longing, of parental manipulation and irresponsibility, and of despair, nothing seems too funny any longer.
With particular painfulness wrapped in a veneer of humor, we watch Jimmy go from an adult in diabetic and psychological distress to a ten year old boy, full of hope, love, connection, belief; it is truly heartbreaking.
The scene adroitly switches back and forth from the present – when Not Jenny returns to her siblings – and thirteen years before, when the twins are seventeen and Jimmy is ten. The actors do a remarkably believable job of shifting personas on the spot.
Jenny switches from being a desperate, wounded and sadistic adult to being a perfectly bitchy and self-involved high school prima donna. Though the emotional landscapes are related, Amie Lytle does a great job of calling forth the variant forms of nastiness that her two points of character demand.
Adam Lauver is quite amazing as a ten year old – desperate, needy, guileless, vulnerable, kid-like. Lauver is a sizeable, burly man, and it is really quite something to see him transform himself into a child before one's eyes, and in the intervals between portraying a panicked and angry young adult.
Philana Mia, as Not Jenny, has the least histrionic role but also the most subtly demanding. She rises to the occasion extremely well with gestures, rather than swaths, of despair that gradually gleam through her defiance. As those gestures emerge and become more apparent, the emotional lighting of the stage changes, rendering the psychic shadows upon her siblings in a completely new way. Mia delicately manages those transitions, and it is largely due to the nuance of her lead performance that the chamber music of this deft trio comes across as plaintively anguished rather than bombastically destructive.
Though set up as a kind of tragic farce, the play eventually builds convincingly towards its conclusion. Initially, the turbulence of the give and take among the siblings seems to burst forth unbelievably and unannounced. Tragedies simmer for a long time before they explode, but this one explodes from the beginning. Be that as it may, this play's surreal starting gun oddly makes its early and constant explosiveness more digestible.
Perhaps more striking than the accomplishments of this particular production is the emergence of the new theater company which produced it.
Bridge Repertory Theater was founded by a consortium of some of Boston's most talented young actors and directors. Olivia D'Ambrosio, the Producing Artistic Director, directed what I thought was one of the most successful, and hilarious, productions in the Boston Theater Marathon earlier this year. As well, I have seen, and enormously enjoyed, the acting work of Bridge Repertory Artistic Associates McCaela Donovan and Esme Allen in numerous productions around town over the past several years.
This theater is in its early stages (not Jenny is the second production of their first season), but with its young, dedicated and talented staff, and with its original, adventurous and stimulating outlook, it is a theater definitely worth watching.
– BADMan