Public Sculpture
Davis Square, Somerville, MA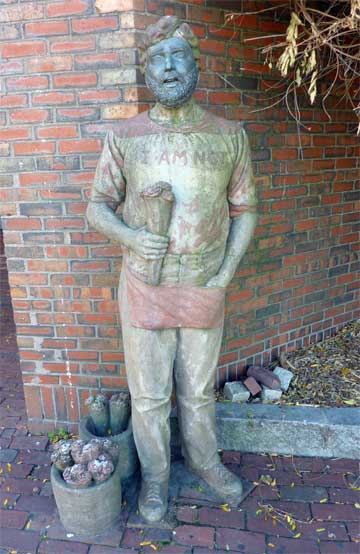 A long-time fixture near the Davis Square T stop entrance on Holland Street which has subtly but significantly transformed its message over time.
When the extension of the Red Line beyond Harvard was constructed in the early 1980s, the new stations at Porter and Davis got the benefits of adornment with public sculpture.
At Davis, one category of those adornments included a series of figures that inhabited the plaza between the two subway entrances. When the plaza, and Seven Hills Park, just behind the northern T entrance abutting the Minuteman Bicycle Path, were updated some years ago, the figures were redistributed.
One of them remains in the plaza itself: a portrait of an elderly couple arm in arm. Repositioned to Seven Hills Park are two other groupings: a performer surrounded by two middle-aged onlookers, and, to the side, kind of comically and ironically seated on one of the park benches, a grouping of two parents with a young child.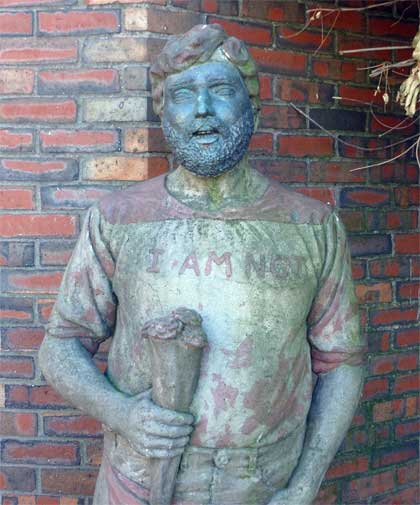 The remaining figure, which was moved from the plaza to the entrance of the T-stop is a standing figure of a young man with some flowers by his side. His T-shirt says simply I Am Not. It is a boldly existential statement, but one would have to know the history of the sculpture to understand that its original motivation was more sociological than philosophical.
When the sculpture was first installed thirty years ago it read I Am Not A Moonie. At the time, it was common for members of the Unification Church, followers of the Korean Christian evangelist Sun-Myung Moon, commonly known as Moonies, to sell flowers in public places. I am not sure what led to the erasure of the second part of the phrase, but the remainder is a lovely metaphysical conundrum nonetheless.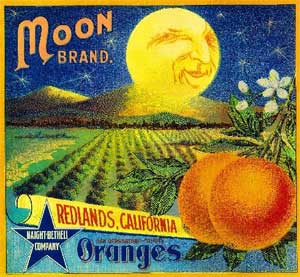 And all of the figures, beautifully updated with metallic faces to ensure their longevity, have a kind of quiet dignity that lends atmosphere and grace to Davis Square Plaza and Seven Hills Park.
– BADMan