In Memoriam
Dave Brubeck
Jazz Pianist
December 6, 1920 – December 5, 2012
About ten years ago I heard that Dave Brubeck was coming to play a concert with his quartet at Sanders Theater at Harvard. I got tickets for the whole family and am very glad that I did. I thought at the time that this was not exactly the kind of music my kids would listen to at the time, but they would eventually be very glad that they had had a chance to hear and see this jazz icon in concert.
The evening opened with all the members of the quartet, except for Brubeck, onstage. They were all older men with white hair.
Then Brubeck came out. In his early eighties at the time, he shuffled, slowly and deliberately, towards the piano, and, arriving there finally, cautiously sat down.
After the welcoming applause, the quartet began to play. Brubeck judiciously began to tap out the notes for a familiar and conventional melody, something like Ain't She Sweet. It was very measured, very straightforward and very slow. I thought to myself: uh oh, this is going to be a long evening.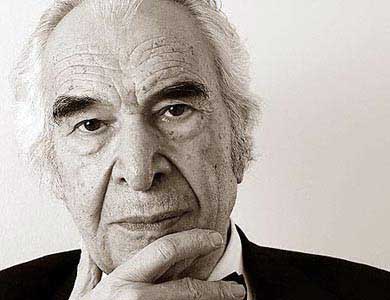 To make a long story short, things began to heat up.
By the time the concert was over, Brubeck and these other white haired guys had blown the roof off Sanders Theater. Not only did they play inventively and expertly, but they played with wild and youthful energy. It was stirring, it was inspiring and it was unbelievable.
At the end of the concert, Brubeck shuffled off, much as he had when he had come out, slowly and deliberately. But by now we knew what power lay behind those judicious steps.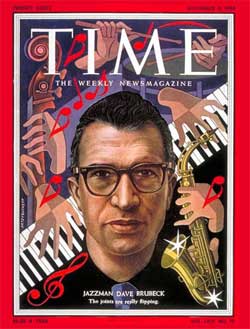 Over the next several years, we went back to hear him each spring when he came to Sanders and it was a slightly different pleasure each time.
On the last outing, Matthew, Dave's son, a cellist, joined the quartet for some exemplary playing.
It is hard to believe there will be no more of those concerts, but I treasure the thought that my own children got to have this memory, this wonderful keepsake of that vital artistry, imagination and energy that Dave Brubeck exemplified for so many years.
– BADMan