Festival of Activist Street Bands
October 5 – 7, 2012
Davis Square
Somerville, MA
Sanders Theater
Cambridge, MA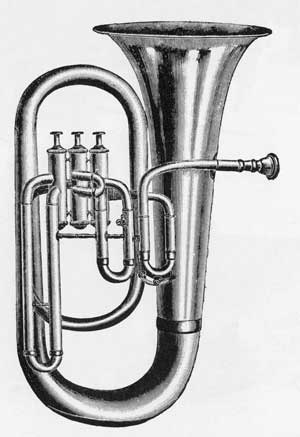 A raucous multi-day celebration of all kinds of marching bands, mostly brass, mostly with liberal and progressive political associations.
The HONK Festival is in its seventh year and is going strong. It involves an entire weekend of activities, mostly centered in Davis Square, Somerville.
There was, new this year, a candlelight event on Friday night in addition to the now traditional all-day Saturday event and Sunday parade and concert. As in the past, the Sunday parade started in Davis Square and wound up in Harvard Square where the Honk Festival met up with the Cambridge Oktoberfest. On Sunday night, to cap it all off, there was a four hour long concert at Sanders Theater with each of the thirty-seven participating bands appearing for about eight minutes each.
A wide variety of bands show up at this event. They are, by and large, loud, and of mixed musical quality, but that does not seem to matter too much. Most of the event takes place outside, where sound travels. In the concert hall, some of the musical vulnerabilities are more noticeable, but one can take it all with a grain of salt. What is lacking in musical sophistication is made up for by celebration, enthusiasm and pageantry.
I heard some of the band from Rome, Italy, The Pink Puffers Brass Band, in Davis Square – it was quite good and got an enthusiastic response.
It is always enjoyable to hear the local Second Line Social Aid & Pleasure Society Brass Band. When I showed up at Sanders Theater on Sunday night shortly after 8, they were just finishing their eight minutes. Seeing them all lined up on stage, I was amazed by the size of the band, which seems to have grown considerably since I last saw it. They were vivacious and also sounded quite good.
During the two hours I spent at the concert on Sunday night, quite a few of the bands were, let us say, not very tight, though they had a great deal of enthusiasm. Nonetheless, the audience wanted to dance and gave all the acts the benefit of the doubt.
Just before I left, The Loyd Family Players from Oakland, California, a pure percussion ensemble – not really honking at all, but no matter – came out and really did a great job. Their act was totally together and they really got the audience going, the response this time spontaneous and enthusiastic rather than generous.
This event is lots of fun and it is great to see bands of varied musical accomplishments jumping in and having a good time. It is a great reminder, and celebration, of the importance of enthusiasm for, and participation in, the arts by non-professionals.
This festival's strong sense of public spiritedness – and the subtext of its progressive affiliations – reinforces the conviction that we can all rise up to create, and share those creations as best we know how, and, by doing so, mutually help to develop a vital and participatory sense of culture.
This is a great message, and a great public celebration of it.
– BADMan