Hershey Felder in conversation with Joyce Kulhawik
ArtsEmerson and
The New Center for Arts and Culture
Paramount Center Main Stage
Boston, MA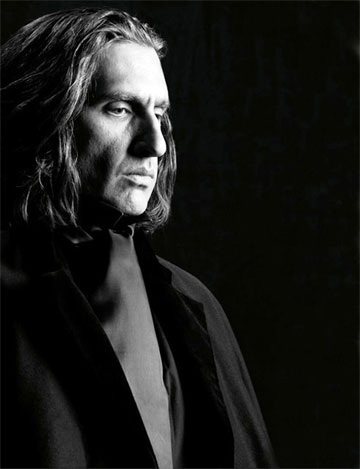 The multi-talented dramatic and musical interpreter of George Gershwin, Frederic Chopin, Ludwig van Beethoven and Leonard Bernstein, as himself for a change.
For a couple of hours, Hershey Felder, currently in town performing his one man shows about Leonard Bernstein and George Gershwin at ArtsEmerson, held forth about his life, his sources of inspiration and his work. The evening was jointly sponsored with The New Center For Arts and Culture, which, as it describes itself, presents performances, art and ideas that explore universal themes through a Jewish lens.
Felder grew up in an observant Jewish family in Montreal and identified himself, in the context of his religious relatives, as something of a black sheep. He took to the piano and to acting early on, and though not initially encouraged by his family to pursue his artistic path, he was determined and eventually prevailed.
Felder's artistic departure from his Jewish, religiously observant, upbringing calls to mind, to some extent, that of the protagonist in My Name is Asher Lev, the Chaim Potok novel adapted for the theater and produced at the Lyric Stage last year.
He displayed an amazing ease and self-assurance before this audience, and was also very funny. He was filled with endless stories and conveyed them in multiple languages with convincing accents. Of course, Jewish accents related to his own upbringing were vividly present. But so were a Polish accent, on display during a couple of long stretches in which he performed sections of his work about Chopin.
He also played piano beautifully. His phrasing of a Polonaise, as he recounted the genesis of the piece in the voice of Chopin, was exquisite.
Some other points about his early influences were striking.
He took graduation money after college and used it to take a trip to Auschwitz. Some time later, as a young adult, he worked as a researcher on Steven Spielberg's Shoah Foundation project interviewing Holocaust survivors, and encountered in the process some of the sets of twins that the notorious Nazi physician, Josef Mengele, had violated in his brutally inhumane experiments.
Apparently, this experience helped to focus Felder's interest in recreating Jewish artistic lives through his own acting and playing, which some years later resulted in the first of his stage embodiments, that devoted to the life of George Gershwin (which Felder is currently performing at ArtsEmerson).
Now in his early forties, Felder has been travelling around the world for thirteen years performing his shows about Gershwin, Chopin, Beethoven and Bernstein. He adheres to a demanding schedule and has apparently performed his works over 3500 times. He noted in comparison that Hal Holbrook, so well known for his one-man show about Mark Twain, performed it only about 1000 times.
With great assurance and conviction, Felder spoke categorically about his sense of dramatic self-discipline, drawing a distinction between his approach and that which one normally associates with method acting. Felder thinks strictly in terms of inhabiting and authentically rendering his characters rather than using them in some way as vehicles for self-expression. He talked passionately about the work involved in the honest rendering of his characters, making it clear that he served them, rather than employing them as vehicles for expressing himself.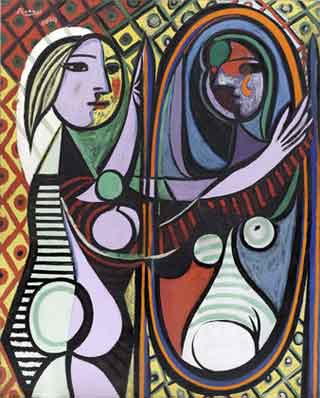 Clearly Felder's best known form of art is biographically-inspired depiction which lends itself quite well to the distinctively non-method approach he advocates. It would be curious to see whether his strong convictions might alter if, at some point, he were to experiment with less biographically-inspired characters.
Nonetheless, Felder's humor, warmth and intelligence are so naturally a part of the characters that he inhabits, what he regards as a dissociation of himself from them is not so clear.
Felder noted that in the mid-1990s he fell in love with and married the former prime minister of Canada, Kim Campbell, who is twenty-one years his senior. They met when Felder was asked to perform at the Canadian Consular Residence in Los Angeles where she was being honored.
Joyce Kulhawik, long-time Boston-area arts journalist, interviewed Felder and did a creditable job, drawing him out as needed and then letting him weave a series of narratives a way that kept the evening moving but allowed Felder plenty of room to improvise and express himself.
At the close of the evening, Felder played and sang – and encouraged others to sing – a medley of Jewish songs. It was sweet, sentimental and only a little bit, but excusably, hokey, when he ended with Sunrise, Sunset from Fiddler on the Roof.
– BADMan