Opera by Richard Wagner
Metropolitan Opera (New York)
Live in HD (Revere, MA)
Conductor: Fabio Luisi
Production: Robert Lepage
Associate Director: Neilson Vignola, Set Designer: Carl Fillion, Costume Designer: Francois St-Aubin, Lighting Designer: Etienne Boucher, Video Image Artist: Pedro Pires
With Deborah Voigt (Brünnhilde), Patricia Bardon (Erda), Jay Hunter Morris (Siegfried), Gerhard Siegel (Mime), Bryn Terfel (The Wanderer), Eric Owens (Alberich), Hans-Peter König (Fafner), Mojca Erdmann (Forest Bird)
The third opera in the new Met production of Wagner's Ring designed by Robert Lepage. In terms of design and staging, this is the best yet of the ever-improving new production.

A star is born: Jay Hunter Morris stepped into the profoundly difficult starring role just weeks before Siegfried opened and filled it with a compelling voice and a persuasive stage presence. He was stunningly good, and a seeming surprise out of nowhere.

The rest of the cast, including Bryn Terfel, Deborah Voigt and Gerhard Siegel was wonderfully good as well.

The orchestra under Fabio Luisi performed splendidly.
Siegfried, son of Die Walküre's Siegmund and Sieglinde, has grown up into his late teens as presumed child of the dwarf Mime, who intends to use him to get the Ring and the gold of the Nibelungs. Wotan, lord of the gods, comes by in disguise as The Wanderer and sets Siegfried up for his ultimate heroic mission. Siegfried manages to get Siegmund's sword put back together (naming it Nothung), kills the dragon Fafner, and liberates Brünnhilde from the ring of fire.
The new production of Wagner's Ring keeps getting better and better. I saw Das Rheingold – the first opera of the Ring and the first to be given in the new production – live at the Metropolitan Opera last year – and felt mixed about it. The new set (centered around a huge contraption affectionately known as The Machine) and production design by Québécois innovator Robert Lepage were striking and colorful, but seemed to overwhelm the singers.
Months later, when I saw Die Walküre (the second opera in the Ring) on Live in HD, I thought it was wonderfully good. James Levine conducted Walküre and worked his special magic. For the performance of Rheingold I had seen before it, Fabio Luisi was the conductor and I thought he did an ok, but not a stupendous, job. I had seen other productions last year which Luisi conducted fabulously, but this did not strike me as one of them.
Now that Luisi has become the principal conductor of the Met, succeeding Levine whose physical debility finally derailed him from continuing in that role, he seems to have settled in, evidenced by his new hold on this production of Siegfried.
This performance was superb in almost every way I can imagine. (I am not a born Wagnerian, so this unbridled enthusiasm counts for a lot.)
The big story, of course, is about the last-minute change of star singer from Gary Lehmann, who reportedly was ill, to Jay Hunter Morris, a newcomer from Texas who had understudied for the part.
The role of Siegfried is enormously demanding in all sorts of ways: the opera is interminable, going on for five and a half hours and Siegfried is onstage for much of it; and while he is onstage, he is doing a lot of singing, all intense.
Morris' performance was unbelievably good. This will no doubt go down in the books as one of those times when we saw a major artist appear out of nowhere. His voice was strong throughout and his acting believably robust, muscular and passionate.
On November 14, 1943, an unknown assistant conductor of The New York Philharmonic, twenty-five years old, was asked on a few hours notice to fill in for ailing maestro Bruno Walter at a Carnegie Hall concert to be broadcast nationally on radio. He did so and, with the power of his performance, created an overnight sensation. His name was Leonard Bernstein.
But everyone in this performance was great.
Gerhard Siegel, as Mime, was unbelievably funny and was in great voice as well. Mime's role in Siegfried is also massive; Siegel made this gnomish and annoying character entertaining, almost endearing, in an unexpected way.
Bryn Terfel, who seemed lackluster in Rheingold, and who finally came to life in Walküre, continued to blossom here as the Wanderer. His voice was rich and he made the role convincing, as he did with Wotan in Walküre.
Deborah Voigt, as Brünnhilde, was great in her final breakout scene, after she gets liberated from the ring of fire by Siegfried. Her role in Walküre was much more substantial and she did superbly in it. Here, she waits four hours to sing, but then has to pack a serious vocal punch in an emotional culmination that speeds by comparatively in the final half hour.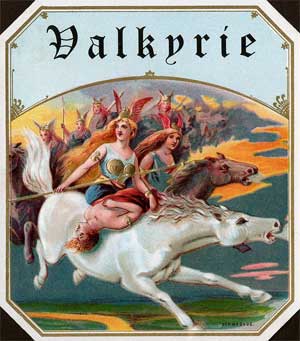 Eric Owens, as Alberich, had a strikingly deep and resonant voice. His part was not large, but it hit home.
And Mojca Erdmann, as the Forest Bird, singing offstage, was just spectacular. Again, it was a small role, but virtuosic and memorable.
The set and design were stupendous. Their use in Walküre felt much more integrated than in Rheingold. Here, in Siegfried, the evolving refinement of the projections and the utilization of The Machine were palpable. The use of 3D images to create the sense of a forest floor, or a waterfall and a pool, were highly effective, and the result was magical. All in all, I have gone from original skepticism about the effectiveness of the new staging and design to great enthusiasm.
One of the great benefits of the Live in HD performances is that one can catch interviews with the performers between acts.
Gerhard Siegel was extremely funny. Asked by host Renée Fleming why he chose to sing Mime so frequently, he responded immediately "it pays the rent." It brought down the house.
Morris was also a charming interviewee. He has a thick Texas accent and some of the new boy in town quality about him – a good-natured and somewhat stunned Midnight Cowboy – at the same time conveying a sense of enormous discipline and artistic humility.
– BADMan