Concert
From Russia to Riverside Drive:
Rachmaninoff & Friends
Rachmaninoff's ravishing romanticism and his American contemporaries
Songs by Rachmaninoff, Ellington, Gershwin, Schillinger
New York Festival of Song
Steven Blier, Artistic Director
Michael Barrett, Associate Artistic Director
with
Dina Kuznetsova, soprano
Shea Owens, baritone
Dalti Warshaw, theremin
Steven Blier and Michael Barrett, pianists
Isabella Stewart Gardner Museum
Boston, MA
Sunday, November 8, 2015, 1:30 p.m.
Presented as part of the New York Philharmonic's
Rachmaninoff: A Philharmonic Festival
Tuesday, November 10, 2015, 8:00 p.m.
Merkin Concert Hall at Kaufman Music Center, 129 West 67th Street
PROGRAM
RACHMANINOFF AT HOME:
No Prophet, I
As Fair as Day in Blaze of Noon
Harvest of Sorrow
In the Silence of the Night
Melody
Spring Waters
To Her
Were You Hiccupping, Natasha?
INTERLUDE: MANHATTAN
2 Vocalises (Schillinger)
On a Turquoise Cloud (Ellington)
Little Jazz Bird (Gershwin)
By the Waters of the Minnetonka (Thurlowe Lieurance, arr. Zez Confrey)
RACHMANINOFF: ESCAPE
A dream (Op. 8)
Beloved, Let Us Fly
Dream (Op. 38)
A-oo
Vocalise
Another fascinating offering from the brilliant, distinguished and totally fun group of musicians from New York who bring classical and popular vocal music together in inventive ways.
The New York Festival of Song (NYFOS) has been around for over twenty-eight years. Under the distinguished and talented artistic leadership of Steven Blier and Michael Barrett, NYFOS offers a distinctive combination of traits. At once, it provides first class musicianship, imaginative programming which brings together classical and popular motifs in engaging ways, and interspersed commentary, often by Steven Blier who is a wonderful musical scholar and a first-rate raconteur.
(For a great taste of the Blier style, check out his blog on the NYFOS site.)
The current program brings together two packages of Rachmaninoff songs, sandwiching others, including a Gershwin and an Ellington, that are characterized under the heading "Interlude: Manhattan." It's pure NYFOS genius to put things together in this way, and it's likely to create a spicy mixture that wouldn't quite be the same without either counterpart.
Frankly, I can't wait to hear Were You Hiccupping, Natasha? and A-oo, testament to some of Rachmaninoff's own wit and sense of humor, which will no doubt be honored resplendently by the NYFOS gang.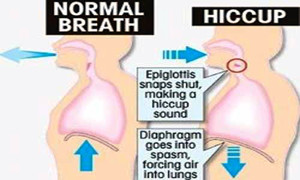 And how fantastic to hear a real-live theremin!
Léon Theremin (1896-1993!), Russian inventor of the eponymous electronic instrument, was an amateur cellist.
Here's a tasty preview from NYFOS Artistic Director Steven Blier (come to the concert and you're likely to get much more of the same brilliance and charm, live):
Listening to Rachmaninoff's songs all summer has been like gorging on blini, caviar, and sour cream, without their unfortunate side-effects. We think of Rachmaninoff as a crowd-pleaser, with his huge melodic span and sensual harmonies. And it's true: his songs satisfy so deeply because he knew how to exploit both the voice and the piano to thrilling effect. But I also became aware of his depth of feeling, delicacy, and sensitivity to poetry. He was friends with both Stanislavsky and Chekhov; their theatrical ethos finds its way into Rachmaninoff's high-flown romanticism, side by side with the sounds of Russian liturgical music, the filigree of a piano concerto, and the full-throated cry of operatic voices.
After he left his homeland in 1917 Rachmaninoff kept his Russian musical flame alive by writing instrumental and choral works—including one of his signature pieces, Rhapsody on a Theme of Paganini. But he never returned to Moscow, and he never wrote another song. He became a Manhattan celebrity, attending some of the legendary concerts of his time, including the premiere of Gershwin's Rhapsody in Blue and (alongside Toscanini) the first presentation of the theremin, an other-worldly electronic instrument invented by a fellow Russian. Rachmaninoff found himself enchanted by American dance music. Our concert will feature some of the American songs he loved, and give our audiences a rare chance to hear the theremin in music by Schillinger (one of its co-inventors and a teacher of Gershwin), Duke Ellington, and Rachmaninoff himself.
Sergei Rachmaninoff (1873-1943) was born in Starorussky Uyezd, Russia, died in Beverly Hills, CA and is buried in Kensico Cemetery, Valhalla, in Westchester County, NY. He was 6'6″ tall!
Here's an imprimatur of NYFOS from Opera News:
Under the inspired vision and thoughtful approach of artistic directors Steven Blier and Michael Barrett, a NYFOS concert is always a revelation and a joy to experience, with artists of the highest caliber, whether well established or newly emerging.
And another glowing report from Opera News:
Blier loves the thrill of musical discovery, loves to share his cleverly designed programs with his audience, which responds by hanging on every word of his savvy blend of erudition and plainspoken cool.
For those in New York, here is a list of upcoming NYFOS Mainstage Concerts:
Tuesday, December 8, 2015, 8:00 pm
Schubert/Beatles
Songs by Franz Schubert, Paul McCartney, John Lennon, George Harrison
Sari Gruber, soprano; Paul Appleby, tenor; Andrew Garland, baritone; Charles Yang, violin
Steven Blier and Michael Barrett, pianists and hosts
Merkin Concert Hall at Kaufman Music Center
Tuesday, March 15, 2016, 8:00 pm
At Home
Music by Saint-Saëns, Bernstein, Poulenc, Balfe, Montsalvatge, Bucchino and more
Caramoor's 2016 Schwab Vocal Rising Stars
Steven Blier and Michael Barrett, pianists and hosts
Merkin Concert Hall at Kaufman Music Center
Tuesday, April 26, 2016, 8:00 pm
Compositora:
Songs by Latin American Women
Songs by María Grever, Violeta Parra, Odaline de la Martínez, Ernestina Lecuona,
Chabuca Granda, Susana Baca, Joyce Morena, Beatriz Lockhart
María Valdés, soprano (NY debut); Efrain Solís, baritone (NY debut)
Steven Blier and Michael Barrett, pianists and hosts
Merkin Concert Hall at Kaufman Music Center
Don't miss it!
– BADMan