Play
Presented by Imaginary Beasts
Story by Matthew Woods
Written by the Ensemble
Charlestown Working Theater
Charlestown, MA
January 13 – February 4, 2018
Costume Design: Cotton Talbot-Minkin; Lighting Design: Christopher Bocchiaro; Set Concept and Sound Design: Matthew Woods; Scenic Design: Rebecca Lehrhoff
With Matthew Woods (Jules), Rebecca Lehrhoff (the Good Goral Nymph), Sarah Gazdowicz (Demon Queen Blanche), Kim Klasner (Yves, The Fisher Lad), Amy Meyer (Felicia, The Fishwife), Molly Kimmerling ("Salty" Cat), Michael Underhill (Constable Crabbe), Kiki Samko (The Old Sea Dog, Captain Nemo), Jennifer Taschereau (The Commander, Snorkel), Bob Mussett (Ned Land), William Schuller (Professor Aronnax), Jamie Semel (Constanze), Noah Simes (Zsa Zsa Faux Pas)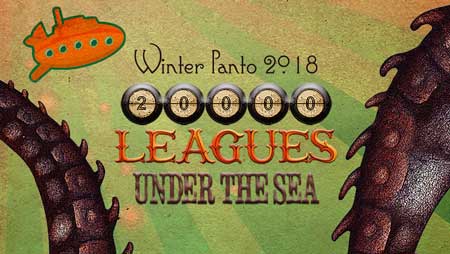 A terrific romp through a wild world inspired, but not bound, by the famous Jules Verne tale, full of hysterical antics and lots of audience engagement, done in the fantastical and histrionic style of the British holiday panto(mime).
There's a huge cast of characters in this British-style panto, a traditional fairy-tale type dramatic festivity which the wonderful company Imaginary Beasts has undertaken to perform at this annual juncture for several years running. The costumes are fantastical and fantastic, the script inspired by director Matthew Woods and created collaboratively by the company ingenious and witty, and the energy high-pitched and wildly fun.
The story has something to do with Captain Nemo and the Nautilus, but not strictly. There's a Good Coral Nymph (Rebecca Lehrhoff) and an evil Demon Queen (Sarah Gazdowicz), a commanding Poseidon and a whole host of other characters in between. There are many twists in the plot, such as it is, and all too difficult to encapsulate. Nevertheless, the whole festivity has a feeling of a psychedelic Gilligan's Island, replete with a professor (William Schuller) and his daughter Constanze (Jamie Semel), a wild Francophile named Zsa Zsa Faux Pas (Noah Simes), a cat (Molly Kimmeling), a constable (Michael Underhill) and a few more. The characters are a scream, played to great effect by each of the actors – to the hilt, and to the full tilt, of possible broadness. There are role changes, inversions, surprises, all adding to the dramatic and fanciful fray.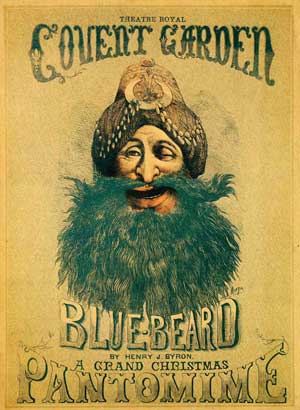 Interspersed are various musical numbers, gently but effectively choreographed, done with verve and pizzazz.
The costumes are fantastic, ranging from Demon Blanche's fiery slinky red dress to Poseidon's shrunken torso and hands elegantly puppetized – with design by Sophia Giordano and Rebecca Lehrhoff – and artuflly managed by the actor. The set is not elaborate, but colorful, playful and effective.
The wonderful group dynamic of the ensemble is palpable – they clearly had a great deal of fun creating this show and acting in it. Consequently, all of the performances come through vividly.
As Demon Queen Blanche, Sarah Gazdowicz (also an excellent director who won an IRNE award for her direction of the superlatively done The Farnsworth Invention by Flat Earth Theatre in 2015) is right out there in full tilt boogie mode as the dastardly villain. Kiki Samko does a wonderfully swish version of Captain Nemo, and Noah Simes is hilariously obtuse as Zsa Zsa Faux Pas.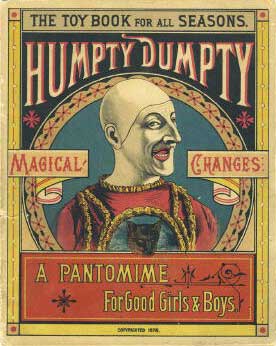 Part and parcel of the show is the encouragement of a lot of audience response, and it all goes down very well. Mostly it involves a lot of call and response and plenty of clapping, cheering and booing. Totally fun.
The script is full of witty turns of phrase, but it also has a serious subtext that demonstrates that hilarity can be a medium for concern about intelligent political process, about the environment, and about keeping to a sense of social faith in challenging times.
The show does go on for a bit – something more than two hours with intermission – but it's a very fun ride, a fine effort by an energetic group of young actors and theater-makers who are clearly contributing to a vital and growing Boston theater scene. Well worth seeing.
– BADMan