Concert
Boston Philharmonic Orchestra
Benjamin Zander, conductor
Beethoven, Overture To Coriolan, Op. 62
Beethoven, Symphony No. 9 in D minor, Op. 125
Michelle Johnson, soprano
Sarah Heltzel, mezzo-soprano
Yeghishe Manucharyan, tenor
Robert Honeysucker, baritone
Chorus Pro Musica, Jamie Kirsch, chorus director
Symphony Hall, Boston, MA
September 30, 2013
Repeats:
Thu, 10/03/2013 – 8:00pm
Mechanics Hall, Worcester, MA
Pre-Concert Talk at 6:45
Fri, 10/04/2013 – 8:00pm
Symphony Hall, Boston, MA
Pre-Concert Talk at 6:45
In commemoration of those directly affected by the bombing at the Boston Marathon this spring, a brisk account of the Ninth, with a great baritone.
This concert was supposed to have taken place last spring, but was postponed due to the horrific bombings at the Boston Marathon in April. This concert was rescheduled and reconceived as a tribute to those who were harmed in the bombings and to those first-responders who helped them. Some of those so affected were present at the concert, as was Governor Deval Patrick. At the opening of the evening, conductor Benjamin Zander evocatively dedicated the concert in this spirit. As such, this was an extremely moving and notable event.
Though dedicated almost entirely to the Ninth Symphony, the evening began with the brief, and somewhat solemn, Coriolan Overture.
Coriolan Overture, Op. 62
Severe opening chords introduce this relatively short work, giving the sense of the earnestly tragic, leading then to a mellifluous opening theme. A sense of knotted complexities follows with a syncopated development section, calling to mind the protagonist of another Shakespearean work, Hamlet, and his far-ranging musings. Moving arpeggios in the second violins are followed by unified thrusts recapitulating the opening. The opening mellifluous theme returns, but with darkened undercurrents, and a hunting, meandering punctuated by more thrusts. Hints from the cellos introduces an ending that is minimal and quiet, concluding with a few unison plucks.
Ninth Symphony No. 9 in D minor, Op. 125
I. Allegro ma non troppo, un poco maestoso
II. Molto vivace – Presto
III. Adagio molto e cantabile – Andante moderator
IV. Presto – Allegro assai – Allegro assai vivace (alla Marcia) – Andante maestosos – Adagio ma non troppo ma divoto – Allegro energico e sempre ben marcato – Allegro ma non tnato – Presto – Maestoso – Prestissimo
In his engaging pre-concert talk, Benjamin Zander described the new approach he had taken to the tempi in this symphony and forewarned the audience that it was going to seem a lot faster than was familiar. That was most certainly the case.
I have generally enjoyed Zander's conducting a great deal, and have regarded his interpretations as both interesting and vital. He normally conducts with great feeling and expressiveness and there is a sense of passionate lyricism to his musical leadership.
At this concert, however, I felt that Zander was so intent on trying out his new-found ideas about tempi that his determination to hold fast to them superseded what I consider to be his better musical instincts. He seemed more determined to keep his baton moving at the metronome ratings that he claimed were Beethoven's intentions than to explore the lyrical insides of the piece, and the overall effect was the sense of it being rushed through rather than played.
There were certain places where this insistence on keeping up the tempi helped the lyricism, but overall the effect was to diminish the subtleties of the music. It felt like a breathless race to the finish rather than an exploration of the piece's abundant internal poetry. The orchestra seemed quite well up to the technical task of playing at this speed, but did so at the cost of lyricism and expressiveness.
Nonetheless, at the end, the audience rose enthusiastically to its feet. Whether it was because of the performance itself or the noble cause to which it was dedicated was hard to tell. Perhaps others were genuinely more taken by the thrill of Beethoven at warp speed.
One truly outstanding musical moment of the evening was the first vocal solo, by baritone Robert Honeysucker. His voice clear, rich and nobly expressive. I cannot remember a performance of this role that I have enjoyed more. The other soloists were very good, but Honeysucker's performance really shone.
I
Descending explorations from opening brass and strings. Diving right in at a clip, feeling a bit peremptory, though interesting. The spirit gets moving, right away, though things are a bit mechanical at this speed. The recapitulation feels more haunting, with the orchestra settled into the tempo a bit more. In the development section, the earnest tempo works better. A severe and intense knotting of themes. There is more effort here to drive forward than to moderate the dynamics. Tempo requires ferocious runs in the first violins. A wonderful syncopated development section follows, with Zander swaying to the beats. A horn emerges from the field of strings, clearly, beckoning. Because of the insistent tempo, there are virtually no rallentandi where one expects them. Fervent in some places due to the speed, harmed in others. The movement ends with swagger and energy.
II
Intimately evocative opening, a sharp and precise scherzo, also faster than ordinary, set up well for energetic sections. Wonderfully subtle recapitulation, but Zander seems to be pressing the orchestra. Also,a wonderfully precise setup for the tympani's alerts. The coda is really so fast that it seems scrambled. Overall, these tempi feel like an interesting experiment, but not something to actually guide a performance. Though the orchestra plays this quite well, the whole thing feels like an intellectual exploration rather than an aesthetic culmination. The final recapitulation seems more reasonably paced. The very end, though very fast, works pretty well.
III
Still very fast, unfolding of introductory woodwinds. String serenade is sweet and rolling. No room at this tempo for the usual attentuations. The viola solo is clear and evocative, but not quite relaxed. And this is supposed to be the relaxed movement! First violins, also, are clear and expressive, but not relaxed and paced, and too fast for even a breath. Zander plays this more like a Haydn symphony than a Beethoven one.
IV
Zander rushes into the final movement, the orchestra stumbles and he has to begin again. The urgency and speed are just not suitable to a coherent reading. The cello and bass solo which introduces the movement has an urgency at this speed, which is good. Nice sense of interactivity between cellos and woodwinds in opening development sections. Opening of the "Ode to Joy" theme not plodding as is sometimes the case, which is also good, but it seems Zander is too controlled by an idea here rather than by the feeling of the music, making for an interesting exercise but not suited to an actual performance.
What a wonderful opening from baritone Robert Honeysucker! A clear and rich voice, perhaps the best rendition of this solo I have heard. Very good vocalists overall. The marching band section is also peremptory – they are running, not marching. The tenor is very good and keeps up to the tempo well. Though the strings carry off the tricky fugue technically well, again, the whole thing feels rushed. What should be an emotional reading feels squashed by the determined rhythm.
The choral ending is grand but again feels like the end of a race. Zander's hope to render Beethoven's intentions feels like a subversion of musical intuition about what really works interpretively. Usually, Zander, a feeling romantic, here seems to be constraining himself in some way. The pacing in the choral section near the very end is quite a bit better, and the quartet is rich and supple, with baritone Honeysucker particularly striking. The modulated tempi near the end work well, but, again, at the very end, Zander sprints to the finish.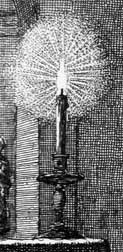 Text of Friedrich Schiller's Ode to Joy, slightly modified by Beethoven for inclusion in the last movement:
O Freunde, nicht diese Töne!
Sondern laßt uns angenehmere anstimmen,
und freudenvollere.
Freude!
Freude!
Oh friends, not these sounds!
Let us instead strike up more pleasing
and more joyful ones!
Joy!
Joy!
Freude, schöner Götterfunken*
Tochter aus Elysium,
Wir betreten feuertrunken,
Himmlische, dein Heiligtum!
Deine Zauber binden wieder
Was die Mode streng geteilt;
Alle Menschen werden Brüder,
Wo dein sanfter Flügel weilt.
Joy, beautiful spark of the divinity,
Daughter of Elysium,
We enter your sanctuary, burning with fervour,
o heavenly being!
Your magic brings together
what custom has sternly divided.
All men shall become brothers,
wherever your gentle wings hover.
Wem der große Wurf gelungen,
Eines Freundes Freund zu sein;
Wer ein holdes Weib errungen,
Mische seinen Jubel ein!
Ja, wer auch nur eine Seele
Sein nennt auf dem Erdenrund!
Und wer's nie gekonnt, der stehle
Weinend sich aus diesem Bund!
Whoever has been lucky enough
to become a friend to a friend,
Whoever has found a beloved wife,
let him join our songs of praise!
Yes, and anyone who can call one soul
his own on this earth!
Any who cannot, let them slink away
from this gathering in tears!
Freude trinken alle Wesen
An den Brüsten der Natur;
Alle Guten, alle Bösen
Folgen ihrer Rosenspur.
Küße gab sie uns und Reben,
Einen Freund, geprüft im Tod;
Wollust ward dem Wurm gegeben,
Und der Cherub steht vor Gott.
Every creature drinks in joy
at nature's breast;
Good and bad alike
follow her trail of roses.
She gives us kisses and wine,
a true friend, even in death;
Even the worm was given desire,
and the cherub stands before God.
Froh, wie seine Sonnen fliegen
Durch des Himmels prächt'gen Plan,
Laufet, Brüder, eure Bahn,
Freudig, wie ein Held zum Siegen.
Gladly, just as His suns hurtle
through the glorious universe,
So you, brothers, should run your course,
joyfully, like a conquering hero.
Seid umschlungen, Millionen!
Diesen Kuß der ganzen Welt!
Brüder, über'm Sternenzelt
Muss ein lieber Vater wohnen.
Ihr stürzt nieder, Millionen?
Ahnest du den Schöpfer, Welt?
Such' ihn über'm Sternenzelt!
Über Sternen muss er wohnen.
Be embraced, you millions!
This kiss is for the whole world!
Brothers, above the canopy of stars
must dwell a loving father.
Do you bow down before Him, you millions?
Do you sense your Creator, o world?
Seek Him above the canopy of stars!
He must dwell beyond the stars.
– Wikipedia
– BADMan