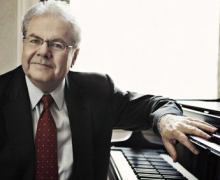 Concert
Andris Nelsons, conductor
Emanuel Ax, piano
Boston Symphony Orchestra
Gunther Schuller (1925-2015)
Seven Studies on Themes of
Paul Klee (1959)
Wolfgang Amadeus Mozart
Piano Concerto No. 22 in E-Flat
Ludwig van Beethoven
Symphony No. 3 in E-Flat, "Eroica"
Symphony Hall, Boston
Jazzy but precise Schuller, delicate and melliflous Mozart and carefully choreographed Beethoven.